Can cats just eat dry food? Is it ok for their health or do they need wet food as well? Can cats live on dry food only? Get the answers here. Read on for more info…
What kind of food do you feed your cat? Apparently, more than 80% of cat owners exclusively feed their cat dry food only. Is that healthy for your cat? Is dry food bad for cats?
The reality is that there's not enough research on the subject to make a qualitative answer. Some cats live well into old age only eating dry food, while others encounter issues like kidney disease or digestive problems from only eating dry food.
While some cats survive eating dry food only, others may develop severe health issues requiring frequent trips to the vet and daily administration of medication.
It's also interesting to note that The Association for Pet Obesity Prevention (APOP) discovered that over 60% of all cats in America are overweight. This obesity has a direct correlation to feeding them dry food diets mainly due to cat guardians allowing cats to free feed on dry food diets.
Some vets state that feeding your cat a dry food diet can lead to health issues like weight gain, obesity, diabetes, respiratory issues, and even cancer.
Cats need variation in their diet and feeding them dry food alone results in health problems that end up with you visiting the vet's office more often with your feline friend.
Let's unpack the reasons why feeding your kitty a dry-food-only diet might not be a great idea.
Dry Food And Dehydration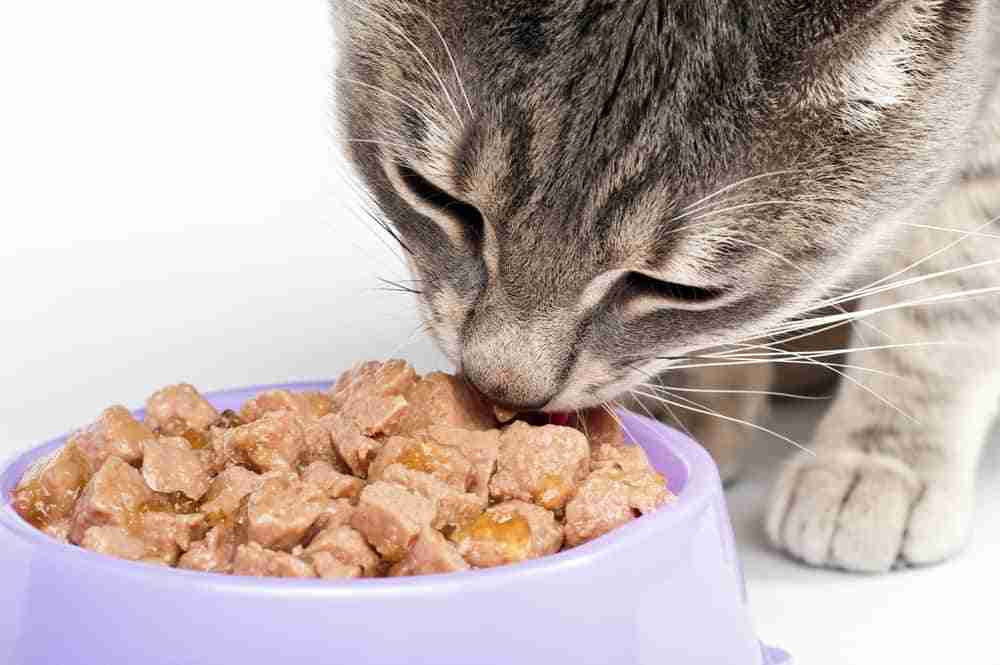 Cats are obligate carnivores. This terminology means they only eat meat in their natural environment. Cats get all the nutrition they need from meat, including the majority of their hydration requirements. Cat's digestive system evolved over history to consume meat and nothing else.
Comparing meat to dry kibble, we find that kibble only contains around 10% to 15% moisture, depending on the brand and product. It's important to note that cats experience dehydration quickly. While you think they're getting enough water from the water bowl, it might not be enough to meet the cat's needs.
If your cat only eats a kibble-based diet, they need to drink around a cup of water each day. Water is essential to hydrate the body and keep the digestive system moving. If you're feeding your cat kibble, it draws more moisture into the digestive system, resulting in dehydration.
If the cat doesn't have sufficient hydration levels, it's going to result in issues with digestion and dehydration in your kitty. When your cat is dehydrated, it places severe stress on the kidneys, and some cats may experience the onset of kidney failure, leading to death.
Therefore, it's not a great idea to feed your cat a kibble-only diet due to the impact on its health and hydration levels. You can alleviate some of these hydration concerns if you add water to dry cat food though. Whether your cat will eat dampened kibble would have to be tested as it is likely to alter texture, odor, and taste.
However, hydration is not the only reason to avoid this feeding practice with your kitty.
Kibble Comes Packed With Carbohydrates.

Dry kibble consists primarily of carbohydrates. The carbohydrates are good for binding the kibble, bulking it out, and cost reduction. As mentioned, cats are obligate carnivores, and carbs do not have a place in their diet – but they can metabolize carbohydrates for energy.
The cat's digestive system and microbiome evolved to eat meat. Your kitty relies primarily on the protein in meat for its survival and some of the fat as well. Typically, cats require a nutrient balance of 90% protein, 10% fat, and no carbs.
Therefore, feeding your kitty a bowl full of calorie-dense carb-heavy kibble is going to potentially increase the likelihood of obesity and feline diabetes. Additionally, many cats may develop food allergies to kibble – their digestive systems find the carb content alien, and these allergies leave them requiring a specialized diet. Some cats may end up developing digestive issues and blockages that send you running to the vet.
Kibble And Protein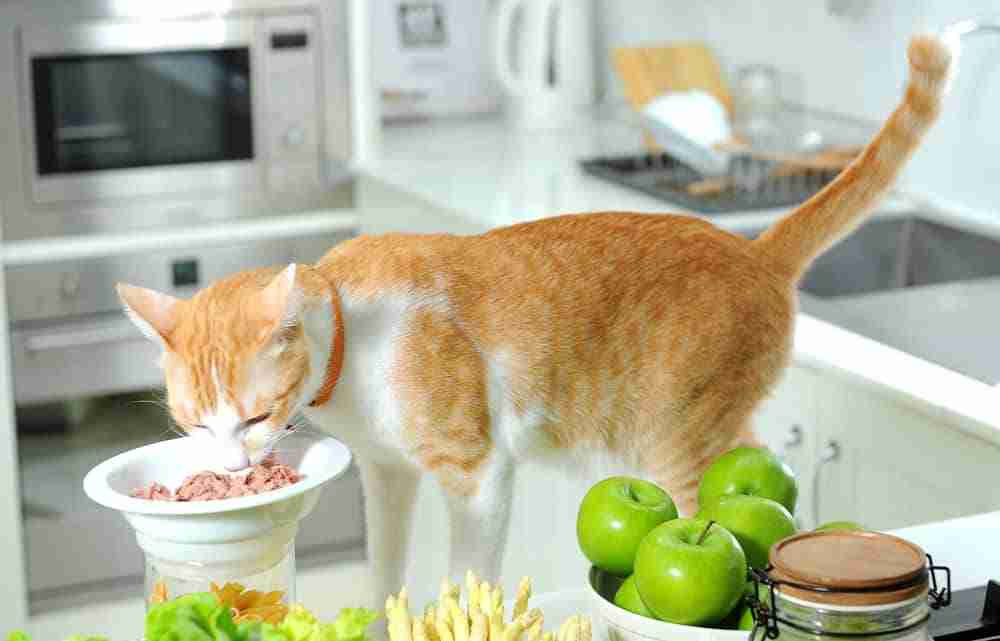 Most cat kibble brands only contain around 25% protein, and the rest is carbohydrates and fat. Therefore, it's reasonably common for cats to develop flatulence to certain kibbles, especially when switching foods on them.
As a result of the food's lack of protein, your cat starts to rely on carbohydrates for energy. As any human knows, when you start eating too many carbs, it leads to health issues with weight gain.
Kibble And Kitty Obesity

Eating a carb-based diet makes cats more prone to feeling hungry. Since their gut biome wants protein, it signals the brain to keep eating until it receives enough of the nutrient. However, even the best cat food kibble brands only contain between 25% to 35% protein; the rest is carbs and some fats.
As a result, your cat might feel the urge to overeat until it receives enough protein to meet its dietary requirements.
The digestive system breaks down carbohydrates into glycogen to fuel metabolism in your kitty. However, if your cat is overeating, the digestive system can't handle the surge in glycogen production. As a result, this glycogen goes into building fat stores.
Obesity and Your Cats Health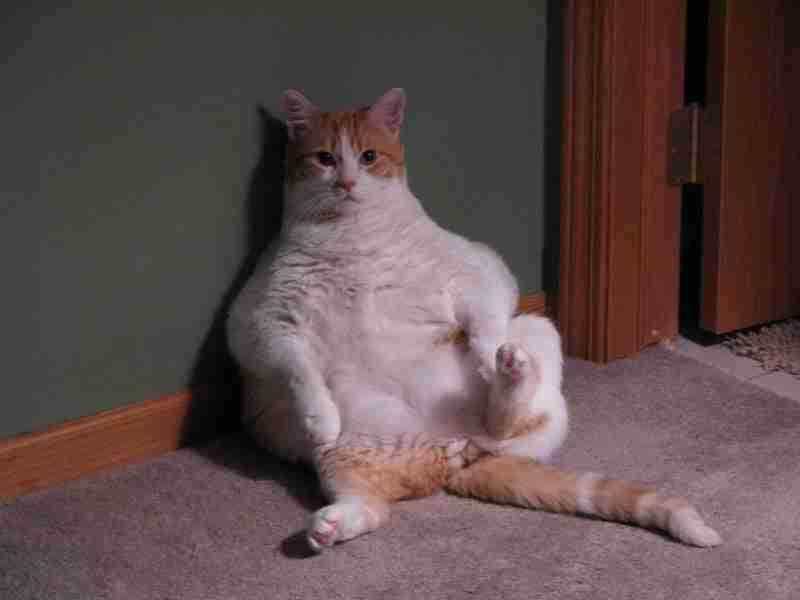 Cats that overeat gain weight fast. If your feline friend ends up fat, it presents a serious health risk, leading to complications. Some of the obesity-related diseases and adverse health conditions in cats include the following.
Skeletal issues and arthritis.
Respiratory problems.
Diabetes.
These health problems dramatically reduce your kitty's lifespan, and you'll also find yourself visiting the vet's office more often. Cats with severe health issues like diabetes and liver disease may require medication to help them mitigate the health disorder's effects on their lifestyle.
The Danger of Flavor Enhancers in Dry Food

By now, you're probably starting to understand the dangers of feeding your cat a kibble-only diet. Grains are not the evolutionary food choice of your cat, and they have no place in their diet.
Along with the issue of feeding your cat a low-protein, high-carb diet comes the problem of flavor enhancers used in the food. The reality is grains as somewhat flavorless. The only way kibble manufacturers can get cats to eat the food is by adding artificial flavoring.
Some kibble manufacturers use flavor-enhancement "palatants," which they spray on kibble. Your cat finds these palatants highly addictive, and the pyrophosphates in the flavoring seem irresistible to your kitty. It's why they overeat dry food, even though their digestive system is telling them it shouldn't leading to potential obesity issues.
By using these ingredients, kibble manufacturers can make up for other shortcomings in the kibble formulation. Unfortunately, that not good news for your kitty.
Dry Food Goes Rancid

Many cat owners toss uneaten kibble back into the bag for the following day's meal. However, this practice is a mistake. Manufacturers coat the kibble with fats and oils. When exposed to the air for long periods, these fats turn rancid, altering the food's taste.
As a result, your cat might decide to stop eating the brand and develop a food aversion to the kibble you're feeding her.
Think about it for a second; would you eat leftovers that were sitting out of the fridge overnight? We didn't think so. Make sure you always feed your cat fresh food.
Dry Food and Toxic Fillers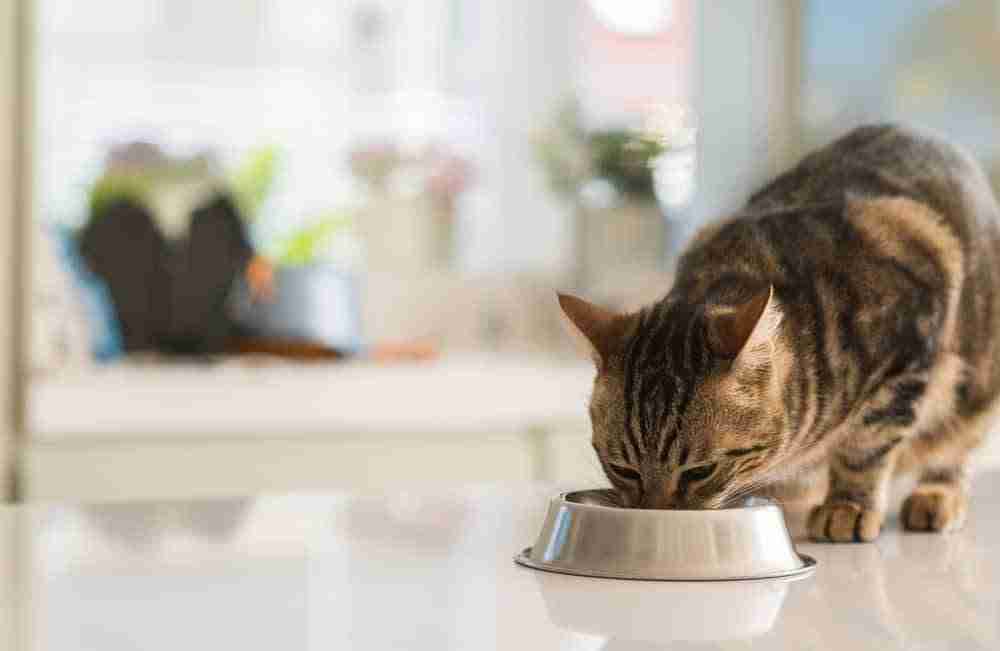 In this section, you're going to learn a shocking secret about the pet food industry. To add shelf-life to kibble, many manufacturers add toxic chemicals to the food that have proven adverse health effects on cats.
Some of the synthetic chemical preservatives used in kibble formulations include BHA, BHT, and ethoxyquin. Ethoxyquin is an especially harmful ingredient found in mass-produced fish oils. Fish farms use it as a pesticide to prevent farmed salmon and other fish species from contracting disease.
The Center for Veterinary Medicine requested pet food manufacturers to stop including oils containing ethoxyquin in cat food formulations as early as 1997.
Some of the harmful effects of ethoxyquin consumption in cats involve the following.
Significant weight loss.
Changes in organ function in the liver, kidneys, and bladder.
Anemia and lethargy, caused by mitochondrial damage.
Discolorations in skin and fur.
A significant reduction in lifespan.
Lowered immune response and efficacy.
The onset of allergies and autoimmune disease.
It might surprise you to learn that salmon, once thought of as healthy food, is, in fact – the most toxic food in the world. Independent investigations into ethoxyquin use in salmon farming show levels up to 6-times higher than in other food sources like beef and chicken.
So, it's probably a good idea to avoid salmon-flavored cat foods for your kitty, and owners should think about putting down that plate of salmon sashimi.
While ethoxyquin is a huge problem, other fillers in kibble like soy won't do your cat's digestive system any good either. Research the ingredients in your cat's kibble, and avoid products containing dangerous fillers and toxins.
In Closing – Can Cats Just Eat Dry Food?

Essentially, kibble is nothing more than meat-flavored granola for your kitty. It's not the best choice to feed your cat and can result in severe digestive issues and health problems in some cats. You should really feed your cat a diet of high protein low carb cat food. This is likely to be wet cat food. Even a standard, cheap wet cat food is going to be more healthy for your cat due to good moisture content and reduced volume of carbs than dry kibble!
However, that's not to say that kibble can't play a role in your kitty's eating plan. If you are at work all day, kibble can ensure your cat does not go hungry if you are likely to be out for a long day. Just remember the focus should be on wet, low-carb cat food the majority of the time.
This might mean you pay a few dollars more a month for your cat's food, but what price can you place on your feline friend's longevity?