Have you got a cat peeing on clothes? Does your cat have a long term inappropriate peeing habit that is driving you mad? Perhaps they are picking on one individual in your household and peeing on their clothes – like a boyfriend or husband for instance? 
These sorts of problems can seriously impact on your relationship with your cat and others in your home. A huge number of cats find themselves dropped off at the shelter for problem peeing outside the litter box. 
Many owners ask why does my cat pee on my clothes or laundry and how they can I fix the problem? We identify the most common reasons for this nasty problem and some potential solutions. 
Your Cat Has Bladder Issues

They might be trying to alert you to a painful problem and the only way they know how to communicate this is to pee outside the litter box – on your clothes! Your cat could have one of many common bladder issues that are painful for them and they want you to help them get it sorted. 
Some of the common bladder type issues include urinary tract infections (uti), bladder infections, bladder stones/crystals or feline urinary tract disease (FLUTD). These issues are hugely common in cats, particularly male cats but can be cleared up and resolved over time with some medication or diet changes. 
If they have bladder issues they might display other telltale signs that will confirm the situation. Watch out for any blood in the urine, your cat straining as they pee or complaining as they pee, regular failed attempts to urinate in the box, licking their genitals, or general irritability. All these little indicators can confirm they have a bladder issue that needs resolving – they are not just peeing on your clothes through bad manners!
Your Cat Has Serious Health Issues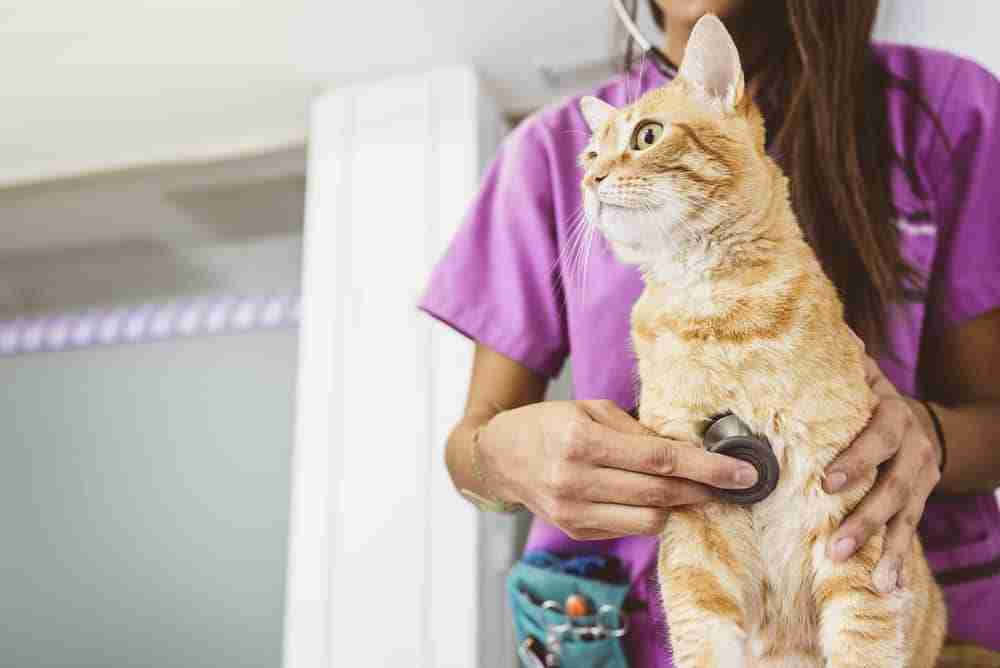 I don't want to overly worry you here, but they might have a serious health condition that is giving rise to this unfortunate peeing problem. 
Hypothyroidism, diabetes, kidney disease, senility/dementia or arthritis could all create the underlying conditions that end up with your cat not using the litter box properly. Clearly, most of these health conditions are generally related to older age so if a younger cat has peeing problems these serious health conditions are unlikely to be the culprit (but not impossible).
Hypothyroidism, diabetes, kidney disease are all conditions that can lead to a potential increase in the amount of urine your cat produces. It could be that they are just getting caught short because of this increased urine production and is having to quickly relieve themselves whilst still some way off from the litter box. 
Cats that are suffering from dementia might actually just be flat out forgetting where and how to go! If your cat suffers from arthritis they could simply be struggling to access the litter box and are using a spot, like a laundry basket with your clothes in, because it looks like it might be a litter tray… 
If you see your cat pee outside the litter box make sure your cat is in good health.
Your Litter Tray Needs Cleaning

No one likes to use a dirty toilet and your cat thinks the same. You might think the litter tray is clean but your cat might think differently. Some cats are so picky they need the tray cleaned up daily or more often before they settle down to using the litter box! 
You might think the tray looks visually clean and the litter looks fresh but how often do you actually clean the tray/box? It could be that you just need a disinfecting wash down of the tray to clear older, stale odors and your cat will go back to full operational use!
Your Litter Type Is Problematic

Often we select a cat litter based on price, ease of use for us humans, or for sanitization properties of the litter in question. Rarely do we give thought to what it must feel like to use. Some cats have real sensitive paws and some that are declawed have real issues with sensitivity.
Your problem could stem from an uncomfortable litter choice. Some litters, like silica crystal litter, can have real sharp edges and roughness that might feel similar to crossing a pebbled beach barefoot or walking over crushed seashells. Other granular cat litters may have the same effect depending on how sensitive your cat is. 
Perhaps sensitivity is not really the issue. Your cat might just not have a predilection for certain styles of litter. Pellet litter may feel alien and odd to use – I mean where do such pellets occur in the wild? Maybe certain agricultural byproduct like husks or the like just don't seem to be natural material for use by your cat – kinda like when you go to a toilet and it is just a bucket or a hole in the floor – phew, no thanks – I understand it is a toilet, but it ain't for me – maybe your cat is having a similar reaction to your litter choice? 
The Tray Is In The Wrong Place

Your litter might be clean, your litter might be easy to use but, damn it, it is just in the wrong place!
Your cat might be using your laundry basket or a pile of clothes because the environment is quiet and relaxed, they feel safe and free from ambush….
Consider where your litter tray is. Is it in a busy thoroughfare of the home? Have you literally backed them into a corner with no escape? Is the tray exposed in an open space?
Something as simple as placing the tray in the wrong area could be making all the difference!
You Don't Have Enough Trays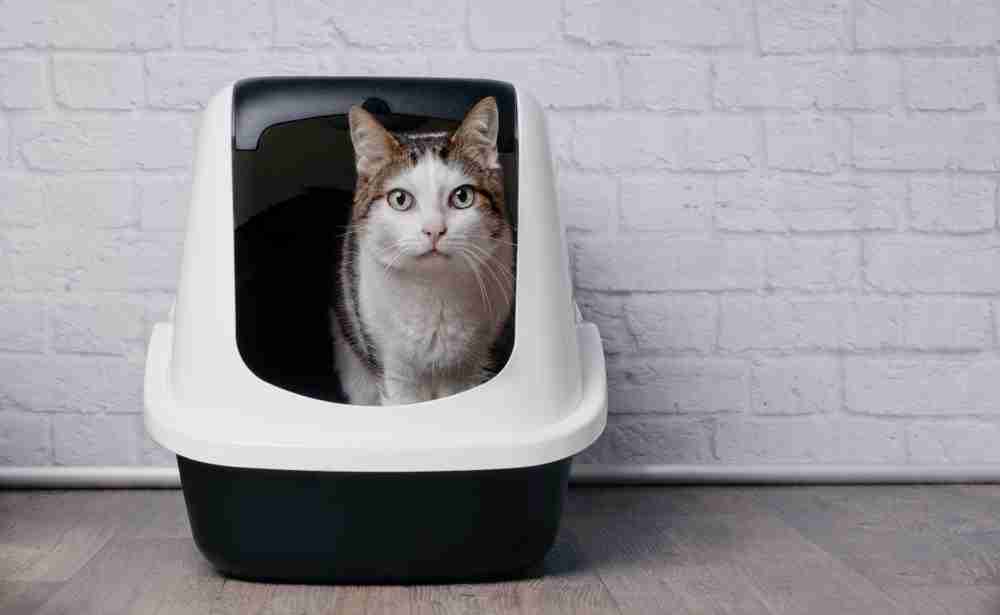 Cleverer people than me have found through trial and error, over time, that the number of litter boxes you have in your house makes a big difference with these issues.
The general rule of thumb is that you should have one tray per cat plus an additional tray. So for one cat you have two litter boxes, for two cats you have three trays etc. 
The idea here is that you can avoid your cat getting caught short and if your cat has issues with a tray that might be dirty then there is always an alternative choice.
I am sure most people just think one tray should do it. I did. But understanding your cat is fallible and just as prone to error as anyone, it makes perfect sense to add more trays if you have a pee problem going on.
Your Cat Is Suffering From Anxiety

Cat pee on clothes might be a sign of anxiety. Ask yourself just how long this problem has been going on. Can it be linked to any change in circumstances, lifestyle, or routine? Have you changed your shift pattern, has this started since you moved house, has this started since you got new neighbors, another pet, a new baby, a new boyfriend, or some sort of house guest? 
Anxiety. That is what we are potentially trying to get to the bottom of. Is your cat suffering from some form of anxiety associated with a change in circumstances? Your cat can't really tell you that they are anxious, you have to deduce their state of anxiety from their behavior and then look to reduce that anxiety to solve any potential problem behaviors that might arise.
If your cat is hiding,over-grooming, becoming a clingy cat, off their food, more aggressive, less social than usual then these are big signs, as well as peeing problems, that they are anxious. 
Your Cat Is Getting Territorial

In the wild, felines spray and mark out territories. Male cats mark out territories to warn other males off and females spray up areas to signal reproductive availability. If your cat hasn't been spayed or neutered then they are going to be marking up like any other wild feline – and that might include your clothes to signal to others that you are their territory!
Beware, even spayed and neutered cats spray and mark – but usually outdoors. If you have marking indoors then that is a different problem to address. 
Monitor your cat, find where they are peeing and see if they are marking your clothes – are they spending a lot of time watching the neighborhood through windows and becoming anxious? Do you have a new partner and your cat feels the need to emphasize that you are their territory?
Your Cat Is Bonding With You

Sounds weird, but your cat may, by peeing on your clothes, actually be trying to bond with you! This could be a situation where they are trying to mesh their scent with yours in a bonding pattern – it is just not the nicest, human-friendly, way to achieve its goal!
How Can I Fix This Problem?

You should have a good idea of what the answer to this situation is if you have read this far. To put it simply you need to start eliminating potential issues. 
First up, get a vet check-up to ensure your cat does not have any of the health issues that might accidentally lead to peeing outside the litter box. If your cat gets the all-clear, then happy days move onto the next set of solutions. If your cat has health issues get them treated and see if that starts to help the issue.
Next up, deep clean whatever litter tray you are using and see if this simple solution works. You might need to rinse and soap out the tray every day or certainly more often than you have been doing to date.
Next, if your cat gets the all-clear or if your vet confirms a health problem then getting extra litter trays is probably the next most effective course of action. This can eliminate getting caught short and poor positioning. If your cat has got arthritis then consider getting trays that are easy to access with low sides or a low opening.
 If your cat does use the litter tray but not all the time they may be ok with your litter choice. If they just never or rarely use the tray, you have cleaned the tray, tried repositioning the tray, then changing up the litter choice at the same time as getting extra trays to eliminate sensitivity issues might be the solution. 
If your cat is not spayed or neutered then be responsible owners and get that taken care of. It may cut down or eliminate spray issues.
If you suspect anxiety and think you can identify the cause then eliminate the cause or start using Feliway to try to calm your cat and chill them out. 
If all else fails try a little bonding by play or cuddles. It may be enough to reduce anxiety, make your cat feel close enough without having to spray for bonding, and reduce the need to mark territory by peeing on your clothes or laundry.
Let us know in the comments if you have had this type of problem, whether you have successfully overcome them and what action you took. It might help to prevent a cat from getting dropped in at the shelter.