Just looking for the best escape-proof cat harness? We recommend the Pupteck Adjustable Cat Harness

There is a whole range of cat harnesses and leashes available for your cat. In this piece, we look at why you might need a cat harness, what types of cat harnesses are available, what you should look for or take note of when buying a harness and we help you select the best escape proof cat harness available from the various offerings currently available.
The Best Escape Proof Cat Harness Choices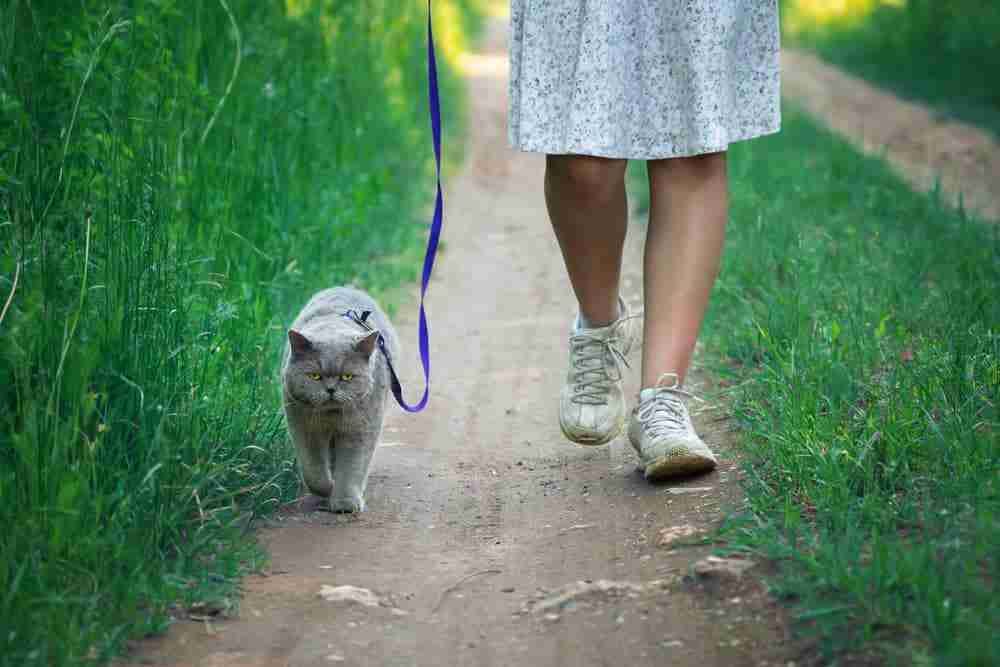 Do I Need A Cat Harness?

Usually, you wouldn't associate a harness or a leash with a cat – it is more of a dog kind of thing. But when you think about it a cat harness and leash could be a really useful item.
Here is where a cat harness could come in useful even if your cat has access to the outdoors and can take itself for walks :

Visits to the vet

Sometimes, when I take my cat to the vet in a backpack carrier she just refuses to disembark. You know, once you get into the exam room, place the carrier on the table and open the door?
Usually, the carrier has to be turned on its end to entice my cat to make an appearance. At that point, she either hunkers down on the table or starts doing high-speed laps of the room being chased down and cornered by the vet and me! 
In such instances, a harness and leash setup might actually make things go smoother.
With a cat harness and leash, the carrier could be dispensed of giving your cat a greater sense of freedom to escape and see threats oncoming and may lead to a more tranquil visit.
Additionally, if they did decide to pull off a quick couple of laps you could quickly reign that behavior in!

Traveling 
An escape-proof harness and leash can work well when you and your cat are traveling.
Really, the cat should be in a carrier or a cat cage for everyone's safety whilst on the move less you get a hurtling cat in the event of an accident. But a harness and leash set can be good for rest stops giving everyone a chance to stretch and take a breath of air.
Being cooped up is not good for stress levels and if you are on a long journey a bit of freedom can be a relief.

Outdoors Activity/Exercise
If you live in a built-up environment and your cat is an indoor cat out of necessity, then letting them out on the street without an easy way back into an environment they are familiar or safe in can be a recipe for a disaster. 
For such situations where you have an indoor cat but want to give them a taste of the outdoors all be it for exercise or mental stimulation, then a cat harness with a leash might be the only way you can safely take them outdoors for a walk.   
Clearly, regardless of whether your cat is an indoor or outdoor cat, a harness for your cat and leash could be a really useful tool if you are a cat guardian. Probably more useful if you have an indoor cat but handy either way.
Will My Cat Use A Harness?
As you probably realize cats are not the same as dogs. Whereas a dog might happily accept a collar, most cats are not going to be too enamored with the idea of being on a leash or restricted by a no escape cat harness. 
By all means, try and fit your cat up with a cat harness – but consider yourself lucky if it turns out to be an easy job!
Initially, your cat is very likely to be very reticent – You are going to have to leash train them, most likely in steps, to get them fully acquainted with an escape-proof harness.- get some tips here
What to look for in a harness
Type of harness
Holster Cat Harness – Generally speaking these are very secure harnesses but they tend to cover a lot of the front half of the cat so takes some getting used to.
They are quite vest-like and allow for fixing around the neck and around the torso. The front legs are unhindered and the chest between the legs is uncovered.
Usually, holster harnesses are held closed by magic tape. Generally speaking, they don't offer many options on adjustment so you need to correctly measure your cat before buying such a harness to ensure the correct fit.
Step-in Cat Harness – Very similar to a holster harness in that it is a vest-like harness usually with a torso fitting and a closure around the neck.
The difference with these harnesses is that the vest has two openings for the front legs and covers the chest area so your cat literally has to step into the harness.
Again, not the easiest type of harness to get your cat into or used to but very secure in its innate design.
H harness – These are a good harness to start your cat off in as they are quite minimal compared to the holster or step-in harness. The problem is they are not very secure.
If your cat is used to a collar you are halfway there with getting them used to this harness. The harness is essentially a collar and then a similar construction waistband with a strip that runs along the back and connects the two loops – from above it looks like an H.
Usually, buckle fastened, they are not easy to get on if your cat squirms and won't sit still. Unlike the step-in and holster, they usually feature lots of options for adjustment.
Figure of eight harness – Similar to an H harness except without the strip along the back.
These harnesses are formed from a pair of loops attached to the back of the cat. The first loop goes around the neck of the cat and the second behind the front legs of the cat.
Slightly better than an H harness for security, less intrusive for the cat than the holster of step-in harnesses but by no means escape-proof. Usually, they have good adjustment options but can be hard to buckle up. 
Fasteners
Whichever style of harness you decide is suitable for your cat you are likely to find that there are a bunch of different fastener options.
Making a good choice involves finding a balance between security and ease of fitting. You are likely to find harnesses with poppers, velcro magictape, buckles or modern plastic snap fittings. 
The most secure fittings are inevitably the most difficult and fiddly to connect. Buckles and plastic snap fittings are usually very secure but harder to fit. Poppers can be too loose and should be avoided.
A number of the holster and step-in harnesses use velcro magic tape which makes fitting and adjusting the harness a little easier than might be with buckles – but be careful that the velcro is up to the task – check online customer reviews if in doubt!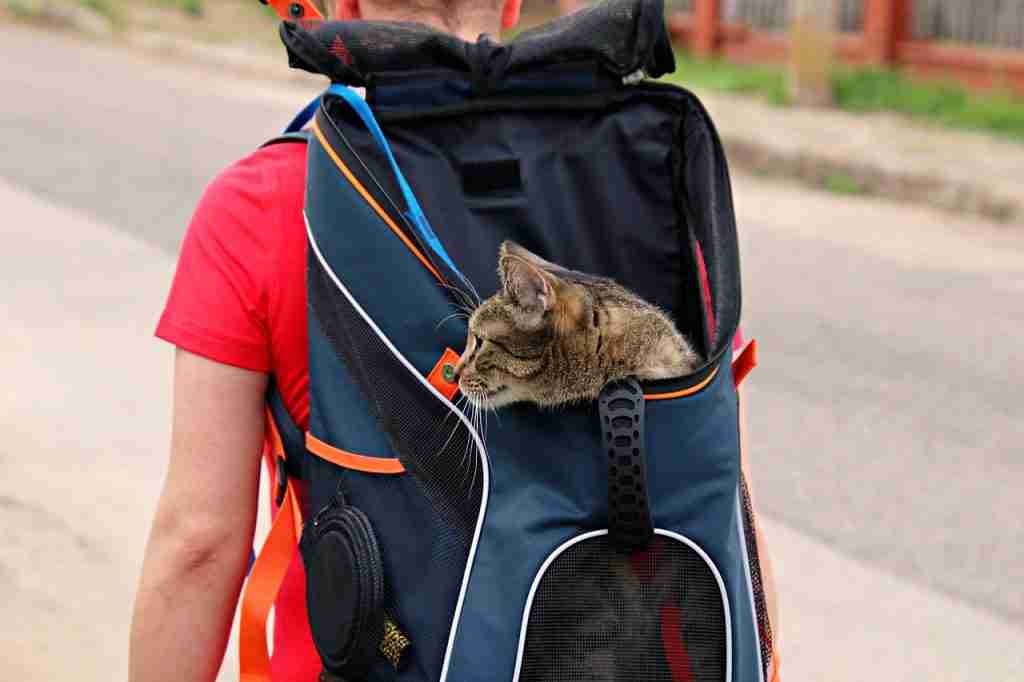 Fabric
Harnesses come in a variety of fabrics from nylon to leather and everything in between! You want a fabric that is suitable for the purpose. It needs to be robust, hardwearing, and resistant to stretching. 
Ideally, it also needs to be soft enough to be comfortable.
Ideally, you want something washable and non-shrink as you don't want the fit to change after becoming wet and you do want to be able to wash the harness from time to time. 
Fit
The best harnesses are those that are adjustable in fit so if your cat puts on weight the harness can still be used.
An adjustable harness also means you won't have to be super accurate when measuring your cat up.
If you do need to measure up your cat for a harness make sure the harness has adjustment options.
You don't want the harness to tight causing discomfort, but too loose will allow potential escape.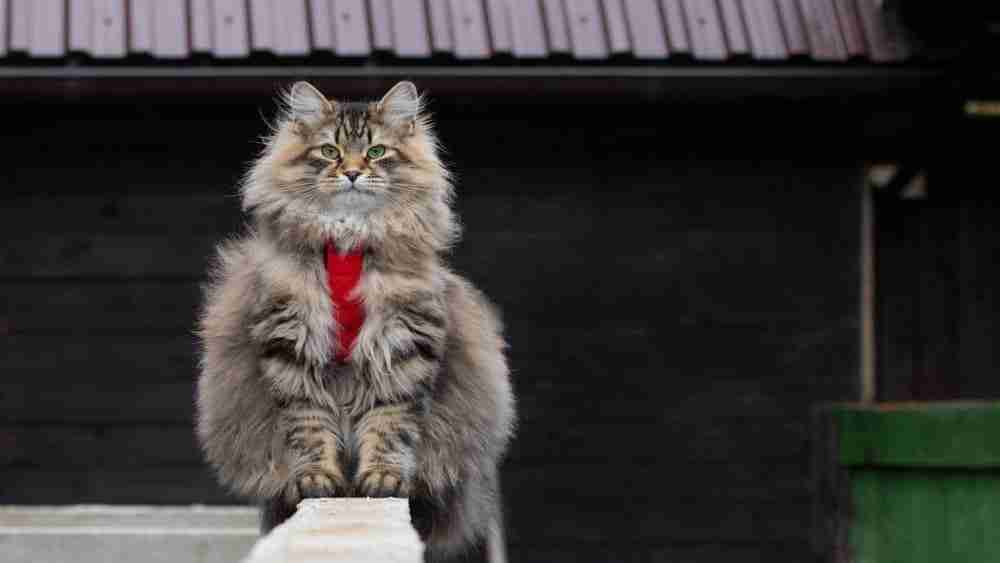 Decoration
A bit of decoration can be nice. But what I am considering is whether taking my cat outdoors, should I have a harness that improves visibility?
Should you go for a harness with reflective decoration making kitty easy to see?
Perhaps if you want a harness for use when traveling or visiting a vet such reflectors are not necessary – perhaps a name tag on the harness would be more relevant?
Does it come with a leash?
Before you commit to a purchase, identify whether the harness comes with a leash or not.
If a leash is present is it suitable for the size and weight of a cat? Does the leash attachment point look strong and easy to clip onto but difficult to unclip?
Our Five Best Escape Proof Cat Harness Choices 
What is clear from our research is that there is no such thing as an escape-proof harness for cats!
Many companies try to make such harnesses but the best escape artists just can't be stopped! Having said that, there are five harnesses on the market that seem to do far better than the rest. We have selected them for you below.
Whilst they all suffer from the odd escapee it is interesting to note just how many users confirm cats that previously escaped other harnesses just don't have the same success with these options.
On this basis, and the fact that although they suffer some escapees the numbers just are nowhere near as bad as with other harnesses we present these as the best cat harness options :
Yizhi Miaow Adjustable Harness
The Yizhi Miaow cat harness is an adjustable holster vest style harness that comes in seven color/pattern options and five different sizes. With such a range of colors and size options getting a good fit should be straightforward – and getting a good fit is essential to prevent your cat from escaping this style of kitty holster cat harness.

Sizes are based on weight as well as neck and girth measurements. The beauty with these holster style cat harnesses is the ease with which you can put them on your cat. Generally speaking, you lay the holster on the back of the cat over the shoulder area and then, using fully adjustable velcro fasteners, attach the holster under the neck and then the chest. With these harnesses, it is all about the snug fit and the strength of the velcro fastener and these pass with high marks on this kitty harness! Users highly rate this cat harness and most cats with a history of escaping are vanquished with this harness – which is a good sign!

This vest style harness for your cat comes with its own leash as part of the pack. The leash is attached to the harness via a "d" ring stitched into the back of the holster vest. The pack also comes with instructions and tips on how to get your cat wearing and walking in the harness – few cat owners seem to have had problems with this which is a good sign that the holster is comfortable.

The holster is breathable and padded for comfort. We would say this is one of the best cat harnesses considering the color options, the inclusion of a leash and the outstanding number of decent reviews this cat harness manages to get from around the internet.

Pros
Comes with a leash
Good record at preventing escapes
Easy to put on
A good range of size choices 
Comfortable
Affordable  
Negatives
Doesn't feature a reflective option for nighttime use
No built-in adjustment options beyond the velcro if the sizes aren't perfect. 
Gauterf No Escape Harness
The Gauterf cat harness is a step-in vest style harness. Your cat has its front legs placed through two leg holes in the vest. The vest is then closed over the shoulders using velcro and a plastic snap buckle. The cat's neck is free from a collar or being enclosed.

One of the interesting features of this design is that it allows for some adjustment in size to suit individual body shapes. The velcro affords some adjustment but the real adjust comes from straps and buckles on the outside of the vest that can be used to tighten or loosen the torso area. 

The step in vest is made from a lightweight, breathable mesh material that is machine washable and comes in a wide choice of twelve color schemes and six size options – although some of the larger sizes are more suitable for small dogs. Each color scheme features a reflective torso band that helps with visibility in nighttime scenarios.

The vest harness comes with a leash that is attached via two d rings making for a very secure attachment. Lots of cat owners are very positive about this cat harness and particularly like the secure feeling the snug-fitting harness gives. 

Like other cat harnesses, you do get the odd escapee but numbers are dramatically lower than with other cat harnesses outside this group of five chosen here. We would suggest this is a high-quality harness at a basic price point.

pros
Reflective visibility strips
Snug, secure fit
Wide color choice
Some adjustment possible
Great price
negatives
Not quite as secure as Yizhi Miaow
Some sizing issues – check size before buying
Ivenho Padded Harness
The Ivenho cat harness scores well with users. Essentially it is a one-piece wide collar that covers the chest and then fastens around across the back with a torso strap. The collar element fastens with velcro and the torso strap is adjustable and fastened with plastic snap fittings.

The harness comes in four color options and three sizes – the neck size is critical due to the velcro fitting and lack of size adjustment built-in in the neck area. The various color options do include reflective strips but these are very small areas compared to the Gauterf harness and seem to be an afterthought. The harness is mainly constructed from breathable air mesh fabric for comfort.

What is impressive is that this cat harness features both a standard leash and a car leash. The car leash can be snapped into a seat belt buckle holder for pet security whilst on car journeys without having to secure them in a cage or carrier. This should give a little more freedom on car journeys and reduce stress somewhat.

Although this cat harness doesn't look as secure as the previous two cat harnesses it is well received by users – so long as you get the fit correct. In terms of price, this is a midpoint harness. 

pros
Comes with leash and car leash
Reflective elements
Easy to fit
Torso adjustment
Highly rated by users
negatives
No neck adjustment
Have to choose the correct size or you get escapee's
Kitty Holster Cat Harness
Perhaps the pre-eminent cat harness on the market. The kitty holster cat harness is natural cotton, wide collar and torso strap construction that fastens around the neck and torso with velcro fasteners. 

It comes in nine color options and 4 sizes. No color options include reflective tape for nighttime visibility and unlike most of the other harnesses the kitty holster does not come with a leash – you have to purchase the leash separately. At a premium price point that is nearly three times the cost of other successful cat harnesses, this seems like penny-pinching in the pursuit of profit to us.

Having said that, the kitty holster is a popular and successful harness. Owners like the secure fit and it suffers few escapes. A leash can be securely fitted to the harness by a built-in "D" ring and the quality of the harness construction is considered by users to be high.

A word of warning though, not every cat can get on with this harness. The enclosing nature that makes the harness feel secure to owners, can result in floppy immovable cat syndrome….

pros
Good looking
Some adjustment available
Easy to fit
Very secure
negatives
Price – way, way out there.
Doesn't include leash.
No reflective strips for visibility at night.
Your cat may hate this harness
Cotton construction may not be as breathable as some of the technical fabrics used on other options.
Pupteck Adjustable Cat Harness
The Pupteck adjustable cat harness is as basic as it comes. A simple H style harness that consists of a standard style non elastic nylon collar, torso band and connecting strip that joins collar to band. The beauty of such a stripped down collar is that your cat is likely to be easier to train to use the harness as they don't feel quite as enclosed.

The cat harness comes in ten color options with two options specifically catering for night time use with reflective stripes over all the harness. 

The harness comes as a one size fits all set up. The collar and torso bands are fastened using plastic snap fasteners and each band has adjustment buckles included so the harness can be used with any shape or size of cat.

The package includes a leash and instruction/tips for successful use. The leash is connected to the harness via steel shackles that won't break when used with a cat.

For such a basic harness the owner reviews are surprisingly good. Owners confirm this basic model is a very effective harness that is easy to put on, easy to adjust and that cats seem to get on with without too much fuss. Surprisingly, it is very effective at reducing escapes – presumably because the neck and torso bands are adjustable and stay adjusted. The overall consensus is that this is a basic harness that works.

Reviewing users comments it is clear that quality levels are high in general but that the odd plastic fastener/buckle can break occasionally but rarely. 

pros
Easy to fit
Easy to adjust
Leash included
Reflective options
Few escapes due to easy to get a good fit
Cats seem to get on with it..
Basic price.
Our choice

If I was buying for my cat I would go for the basic pupteck harness. I like the adjustment features, I like the lack of escape reports and I like that cats seem to get on with the harness and don't need too much encouragement to wear it. As a bonus factor, I think the reflective options are the most reflective out of the five harnesses and this would give me comfort on dark evenings. 

As a second choice I would go for the Yizhi Miaow harness as they look good, are comfortable, have loads of good reviews and the price point is reasonable – if they had a reflective option they would probably make my top spot!

featured image : flickr